This store requires javascript to be enabled for some features to work correctly.
Details
Look here, we bring you an absolutely eye-catching car building block toy. Let me tell you more about this exciting idea(with power function):
● Realistic Appearance: Just like a shrunken real car, with lifelike details.
● Monster Motor Drive: Speed ahead with boundless power from the highperformance monster motor.
● 6-Wheel Drive: Efficient control, effortlessly handling all road conditions.
● Front Wheel Steering: Nimble maneuvering, an authentic driving experience.
● Shock Absorbing Suspension: Stay steady even on bumpy roads.
● Winch and Gear Design: Climb, tow – conquer every challenge.
● Manual Opening Design: Doors, cargo hold, engine bay – for added interactive fun.
● Engine Interaction: Internal components in motion, for a lifelike feel.
● Mobile App Remote Control: Master all, with futuristic control through your phone.
From looks to functionality, every detail delivers an extraordinary experience. Ignite the adventurer's spirit and navigate a world of creativity!
Specifications
Model Number : Reobrix 11001
Version:without power function / with power function
Pcs: 2162pcs
Finished Size:42.4 × 16 × 12.3 cm
Weight: 3/3.5kg
Powered product accessories included: 10-way remote control, battery pack, servo motor, monster motor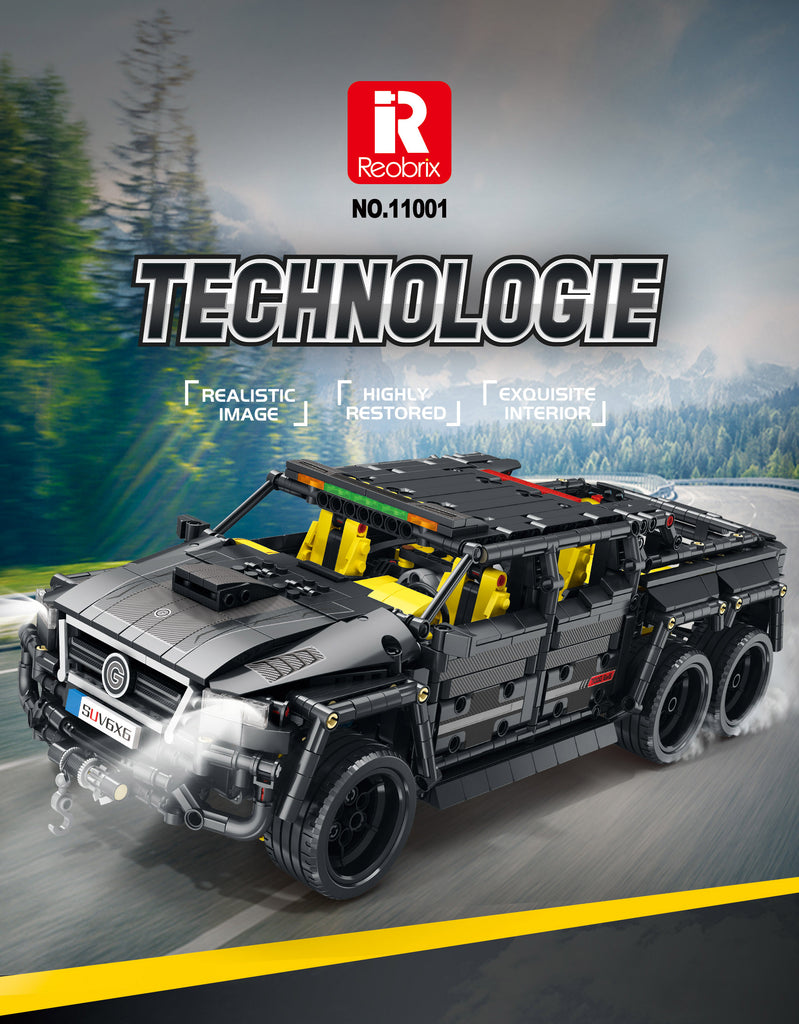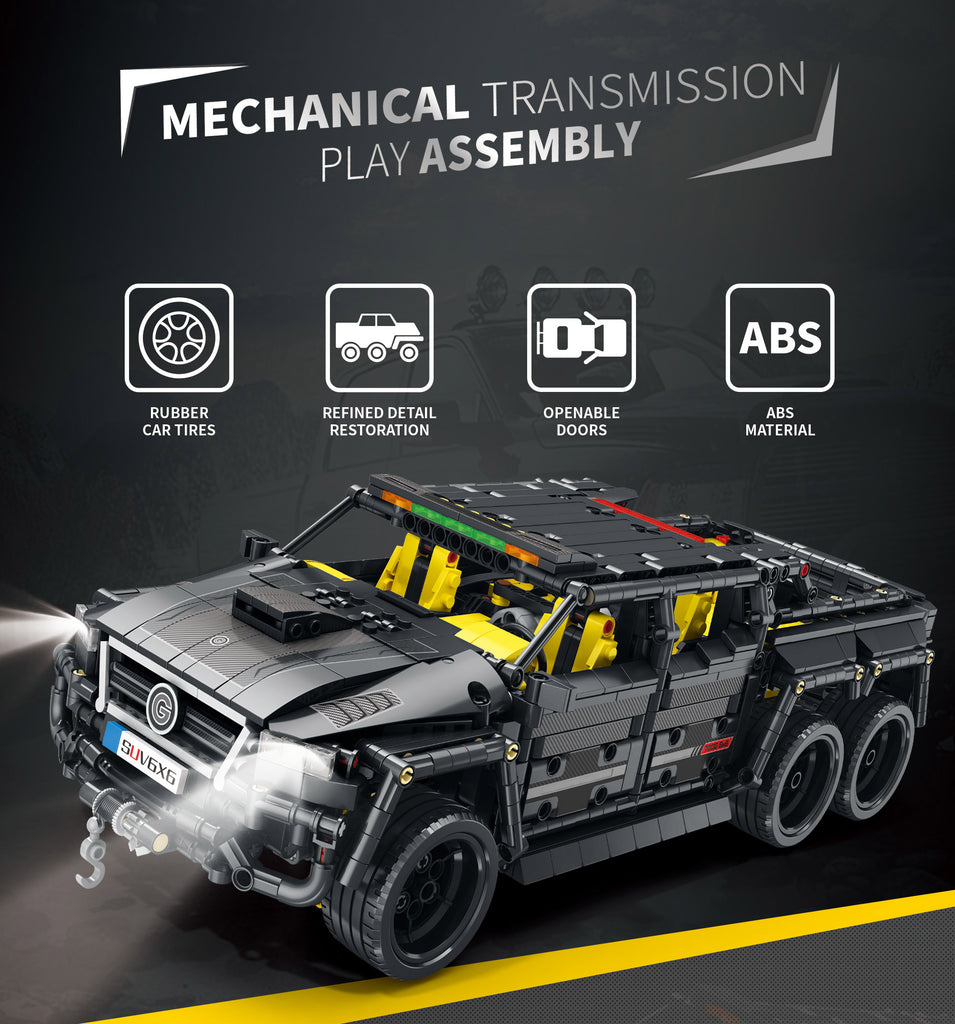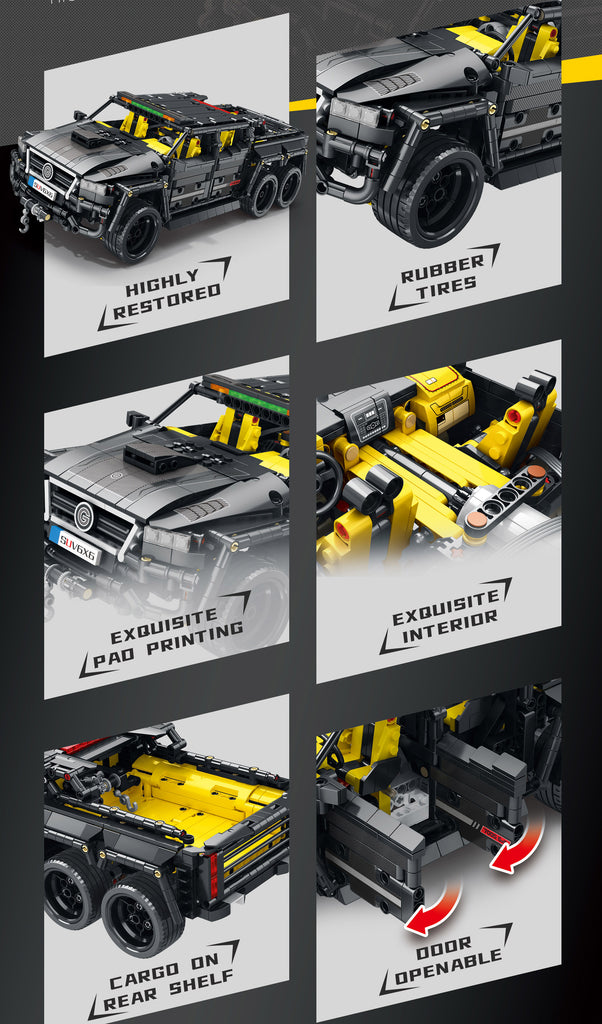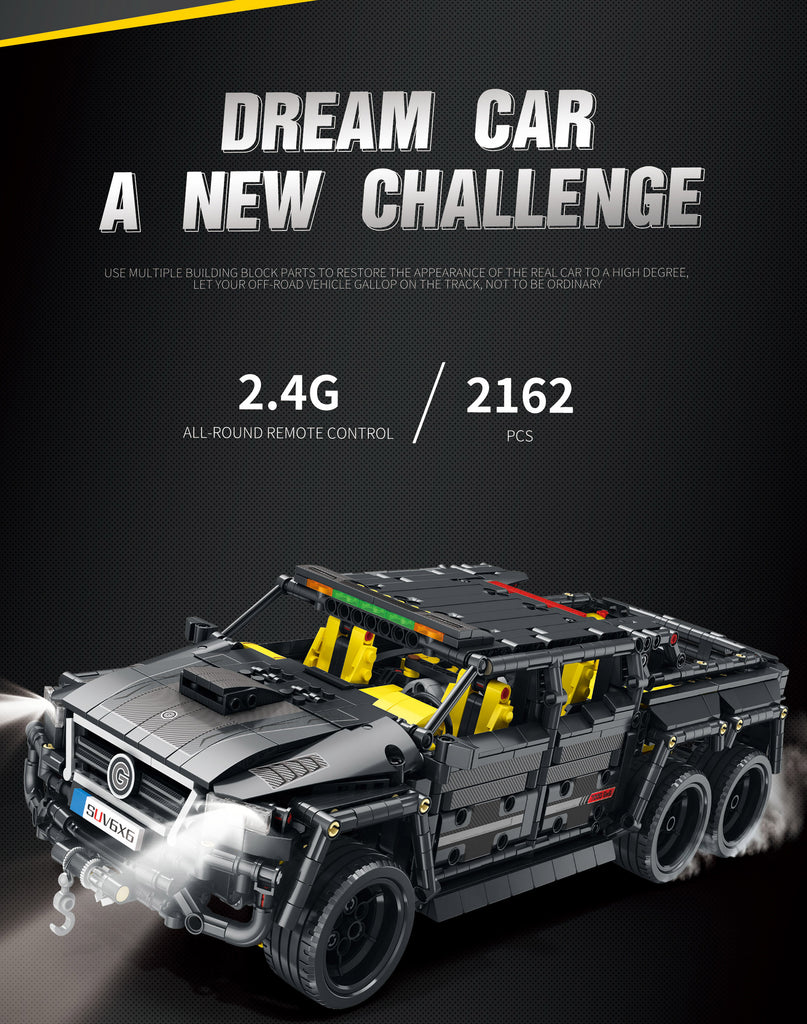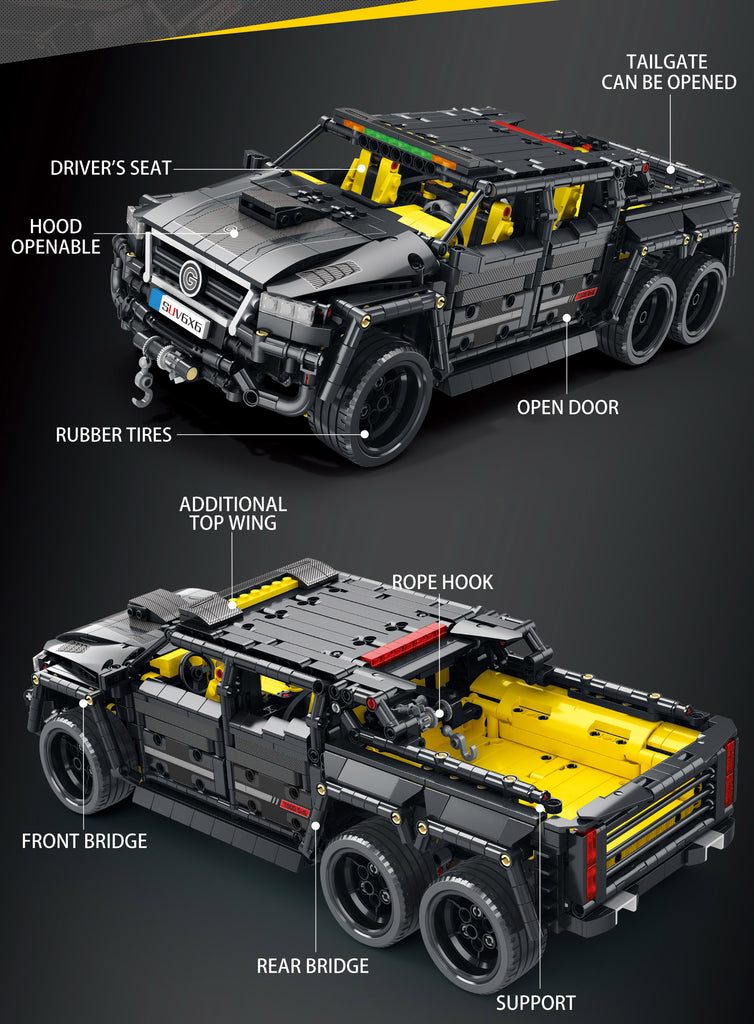 With Power Function